Since the onset of the pandemic in 2020, the chemical industry has faced a multipronged challenge of rising costs and shortages of raw materials, transportation and shipping delays, restrictions on movement and plant shutdowns; to name a few. The global chemical industry has grappled with the biggest dilemma of production and expenditure to keep the industry operations on board.
Moving into 2022, the chemical industry is poised for a strong demand vis a vis both commodity and speciality chemicals. High demand should keep the prices robust throughout the year. The ripple effect would be building production capacity and expanding into growing markets and a marked increase in capital expenditure by the leading chemical industry manufacturers.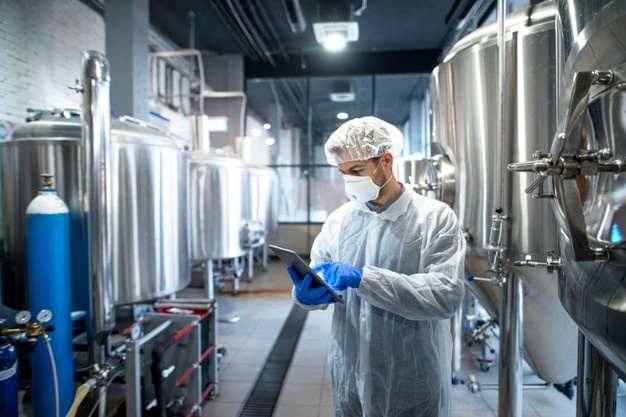 Global Estimation
It is estimated that chemical production will grow by 2.7% worldwide in 2022, as compared to a 7% growth witnessed in 2021. Region-wise, China will see a drop to 4% in chemical production, while the US is expected to have a 5% growth in chemical production. Other chemical producing countries such as South Korea, Japan, the EU, will not witness any remarkable growth in chemical manufacturing, reporting an almost a status quo percentage in growth.
On the threshold of a strong recovery in 2021, the US region is expected to grow at around 3-5% in 2022, offsetting the 13.5% decline in 2020. In 2022, the major economies will reopen and restrictions will be lifted. (2) Capital expenditure on plant infrastructure and production capacity will increase; the associated risk to this strong recovery is inflation in the prices of raw materials.
Evolving Changes
The onus of the chemical industry will be to manage the carbon footprint; to dissipate the effects of climate change; as the rebound effect of the disposal of plastic waste and end products will be the big question. Sustainability of the environment and protecting our planet is the key requirement now.
The chemical industry is on the threshold of a digital transformation phase, where accelerating businesses using digital technology is expected to provide economically feasible solutions. Advancements in sensors, cognitive computing and analytics will help earmark progress in data availability, data processing and research; to push this resurgence trend.
Customer-centric innovation, with constantly changing customer expectations and behaviours have played a crucial role over the past decade. The trend shows that customer-centric ability will add to the value chain in the chemical business and impact customer loyalty.  It could further add inputs for the R&D efforts.
India's Opportunities in 2022
The Indian chemical industry is considered highly diversified, categorized into several categories, notably speciality chemicals, petrochemicals and bulk chemicals. India occupies a prominent position in imports and exports of chemicals globally, ranking 8th in imports and 14th in exports. Domestically, India is expected to demonstrate 18-23% revenue growth in FY22 due to improvements in domestic demand and high prices of chemicals. In 2019, the Indian chemicals industry was US$ 178 billion and is expected to reach US$ 304 billion by 2025.
The Indian chemical industry possesses several advantages considering the problems stemming from the trade conflict amongst the US, China and Europe. Disruption in China's supply chain and its anti-pollution measures poses significant opportunities for India to capitalize on.
Concluding Thoughts
Fineotex Chemical Limited (FCL) has been actively strengthening its core offerings by entering strategic new alliances and joint ventures at a global level. The recent addition of Ambernath Manufacturing facility in Maharashtra will help cater to the exponential growth in demand that the company is witnessing.
For more information, visit www.fineotex.com
References: