Fineotex has constantly strived to establish new benchmarks for sustainability and quality that transcend the requirements of domestic/International statutory norms. Their commitment to this cause has helped Fineotex carve out a niche for itself on the global stage.
ECO PASSPORT – A Milestone Achievement!
Fineotex was recently awarded the prestigious ZDHC Level 3 certified, ECO PASSPORT (certified by the OEKO-TEX ®) by the Hohenstein Institute, Germany. Hohenstein is an independent entity that excels in research, certification and testing; with a special focus on the textile industry.
It is 'another feather in the hat' not only for FCL, but also for all stakeholders, as the quality and processes of the brand has been recognised and further validated by a prestigious entity of International repute. All global textile retail brands now a days more cautious of choosing textile chemical on sustainability point of view. So FCL will be one of the preferred choice of supplier those brand using Made in Green Logo.
Hohenstein, Germany is one of the most reputed third-party testing and research agencies in the world. Headquartered in Bönnigheim, it has been operational for more than 70 years and its testing and certification processes are a benchmark for all textile related products and chemicals, globally.
To full understand the significance of this milestone, it is important to first understand what exactly 'Standardization' & 'Accreditation' stand for and how they can impact the growth trajectory of a chemical company.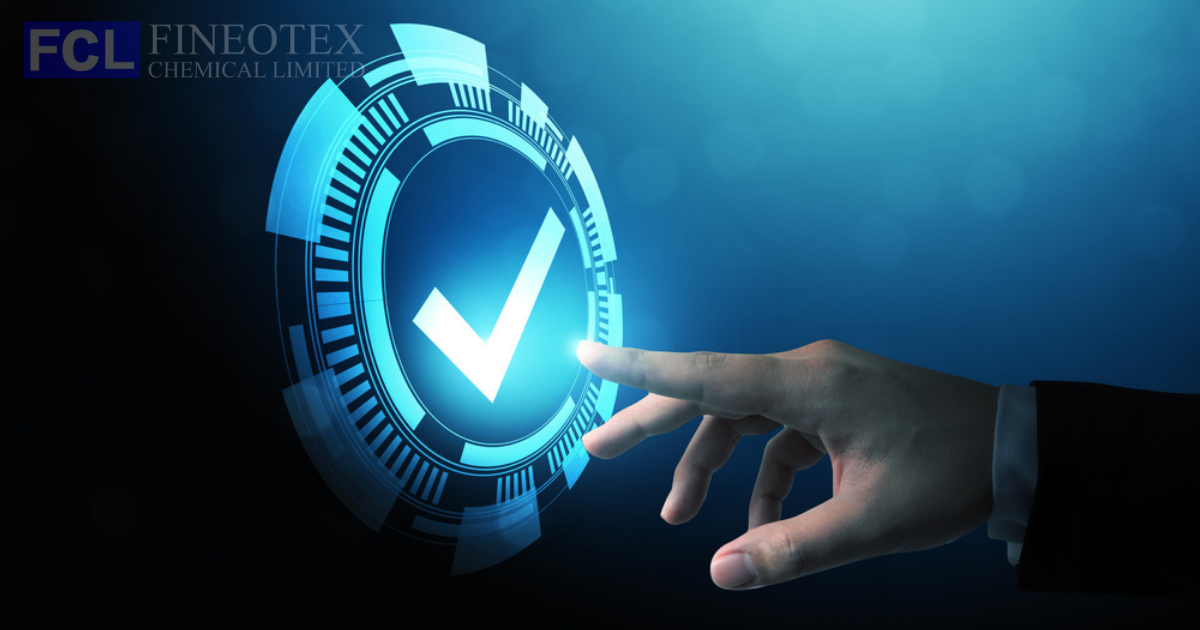 What is Standardization?
Standardization is essentially creating, formulating and implementing the entire process of manufacturing as per the approved statutory standards and norms. This conformity assures consistency and safety and is a pre-requisite for any specialty chemical brand. Standardizations can be domestic, regional or international in nature. Fineotex, like most other global industry leaders, ensures conformity to International Standards and benchmarks.
What is Accreditation?
Accreditation is the testing of the above defined processes and products by a qualified, impartial, reputed third-party agency or institute. Such an entity ensures vigorous and un-biased scrutiny to validate beyond doubt:
The conformity to International Statutory Standards and Norms.

The Quality and Safety of the manufactured goods for application across industries

The Sustainability in the manufacturing process of such goods, their disposal, impact on the environment etc.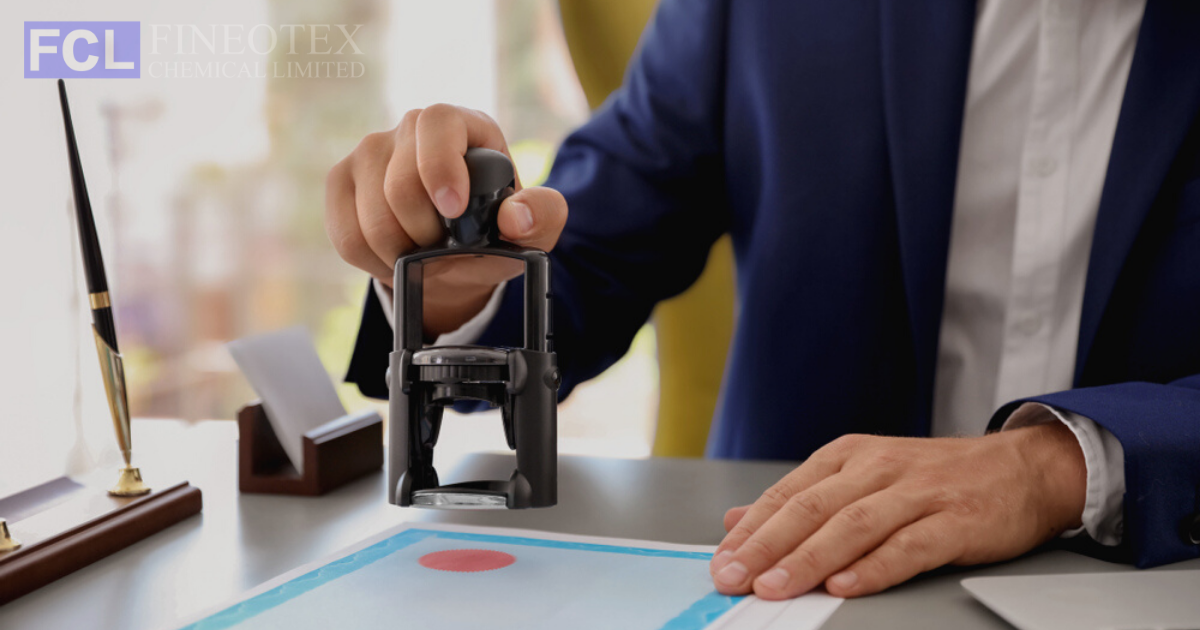 Benefits of Standardization and Accreditation
Optimising processes
Standardization and accreditation help minimise production costs and wastage. It improves inventory and order forecasting which in turn reduces the cost of procurement. Industry research finds that up to 5% of profitability can be enhanced by ensuring conformity on every stage of the business and manufacturing functions.
R&D & Increasing Manufacturing capacities
For an organisation to constantly innovate and continue to achieve higher production capacities, it is imperative that the quality and processes are constant and every improving. Conforming to updated global standards and industry statutes allow an organisation to learn and integrate new technologies and processes. R&D is the backbone of any global chemical company, it allows the brand to introduce new products constantly and achieve higher revenues and a more diverse market.
Creating a niche on a Global level
A brand that has been validated by a reputed accreditation institute is trusted and recognised globally. These companies enjoy the opportunity of introducing their products to new markets and expanding their portfolio. Consequently, we see an increase in exports, revenue, growth rate and even product diversification.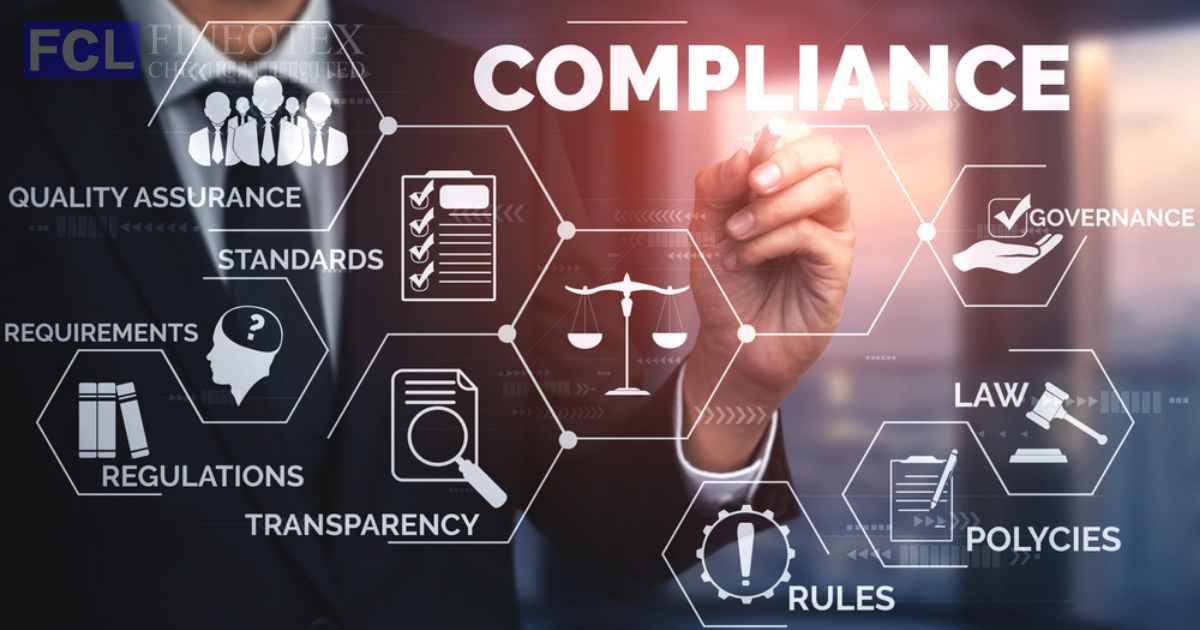 Fineotex – Sustainable, Safe & Sure!
Fineotex was incorporated in the year 1995 with a vision to deliver quality and sustainability. Since inception, the company along with its Malaysian arm – Fineotex Biotex, has achieved several quality benchmarks and accreditations. These milestones have allowed the brand – to partner with global industry leaders, introduce new products, leverage new technologies, achieve an exponential growth rate but above all – realise the true goal of SUSTAINABILITY!
Metadescription: Fineotex has constantly strived to establish new benchmarks for sustainability and quality.