Fineotex-Biotex has recently signed a Joint Venture with HealthGuard Australia to provide solutions that 'are the most durable metal-free, antimicrobial and antiviral sustainable chemistry' in the global market. The new product line is free from harmful elements like zinc, silver, and copper and provides much-needed metal-free safety for its end consumers.
What does this new JV entail?
As per this new contract between the organisations, 'the cutting-edge solutions developed by Australian-based HealthGuard will be marketed and channelized across the world by Fineotex-Biotex, its exclusive partner for the entire gamut of products spanning several industries like textile, detergent, leather, and allied industries'.
The exclusive products from this reputed brand come with a 'Certificate of Excellence', ensuring standards are attained and sustained. The wide array of products includes:
Anti-viral: These products find usage vis-à-vis a wide spectrum of surfaces including garments / fabrics, coating and foam. They have been proven to kill germs on any given surface within minutes, including possessing a 99.9% efficacy against the SarsCov 2virus. Safe for usage by humans, these 'low-cost and easy application' products, armed with a host of other benefits, are crucial for tackling today's pandemic-stricken environment that has engulfed the world. The treated fabric will neutralize the virus load on fabric to make fabric safe to use.
Anti-microbial: Being safe, non-invasive, anti-fungal and anti-bacterial, these solutions can be used on fabrics, foam, PVC and coatings. Their popularity stems from the fact that they provide 99% efficacy against harmful microbes even after several rounds of washing.
Anti-mosquito: It is the world's first anti-mosquito, and anti-bacterial treatment, finding usage in an assortment of products like apparel, home textiles, building materials, PU foam, coated fabrics, etc. These have proved to be highly effective in protecting humans from diseases spread by mosquitoes like malaria, dengue, zika virus, filariasis, yellow fever and encephalitis.
Anti-bed bugs: The invasion of bed bugs into homes has been growing steadily across the world and this textile-compatible, effective product kills 99% of bedbugs when applied as directed. A few of the other advantages include the prevention of microbial build-up that is often the originator of bad odour and stains.
Anti-dust mite: Dust mites can breed in bedding, pillows, mattresses, carpets and upholstered furniture and wreak havoc with our health, especially our lungs and nasal tissues. The product reduces dust mite colonies by the method of "extrusion, paddling, spraying and exhaust" and also works as a durable barrier to prevent re-infestation.
Why are anti-viral garments the need of the hour?
The pandemic has greatly enhanced the need for 'anti-viral materials' in the textiles industry, globally. We are exposed to invisible residual drops of cough and sneezes in the air every day, which may be contagious. Not only do we breathe these, but they also cling to our hair, skin and clothes. These viruses remain on our clothes for hours, affecting the wearer and also infecting people through contact. Anti-viral treated garments reduce the chance of becoming 'pathogen-hotspots', thereby contributing greatly to the safety of the consumers. It reduces the chances of spreading &transmitting virus from one place to other through apparel and fabric widely used in mask, hospital gowns & bedsheet.
Meeting the pressing demand in the non-invasive healthcare sector
This certified product line is devoid of harmful chemicals and promises to have more than 99% efficacy in killing the Covid-19 and the influenza viruses. The efficiency is slated to be uncompromised even after '20 home washings' and minimize chances of infection. The futuristic anti-viral investment is all set to meet with resounding success on a global scale and drive India in amplifying its fight against the ongoing pandemic and be at par with other developing economies.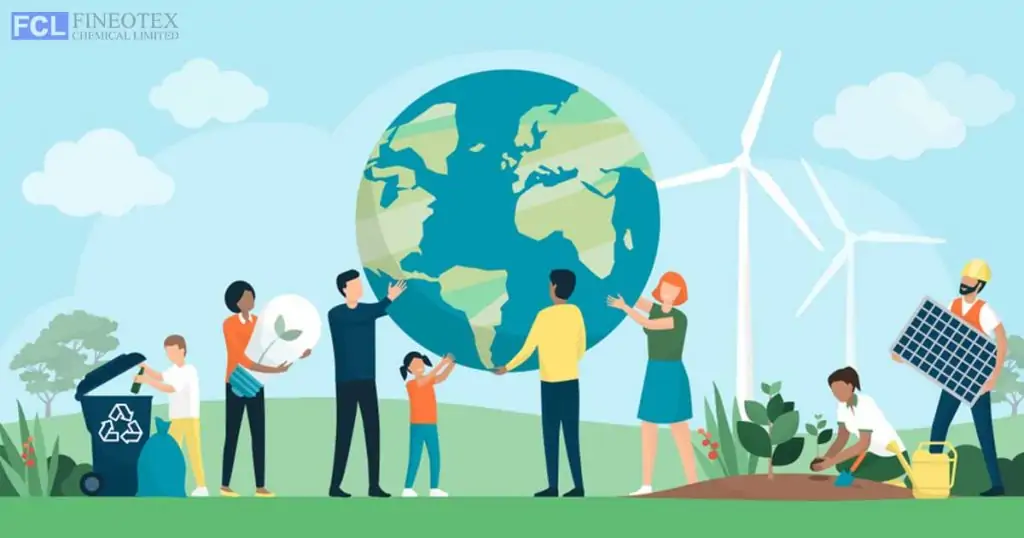 HealthGuard Australia – a market leader with an excellent reputation worldwide
Fineotex-Biotex is proud to have associated for this venture with HealthGuard, a privately-owned Australian-based company dedicated to the R&D of safe and innovative biotech solutions for a wide array of products. A pioneer in the industry for more than three decades, the latter has a proven track record for commercializing intelligent biotech solutions globally, including customized non-invasive treatments. The company has garnered international acclaim after being approved as an 'anti-microbial active ingredient' with top brands like M&S and Turner Bianca. Even in India, it has earned a distinction for itself with big players in the industry like Welspun, Trident and HimmatsingkaSiede Group using their products on their fabrics for safety purposes.
Another landmark for Fineotex
The new association is another professional milestone accomplished for Fineotex. Ms. Aarti Jhunjhunwala, (Executive Director, Fineotex Chemical) is optimistic about the prospects of this new venture and states that "The Covid-19 pandemic has put tremendous emphasis on fabrics that are treated and safe. This synergy with HealthGuard signals the advancement that textile manufacturers will have to adapt so that the end-consumers are confident of their safety.  When anybody going out with any apparel, consumer don't want to get back any pathogen, microbes or virus at home."
References: