Dyeing is a crucial process in the textile industry that imparts vibrant colours to fabrics. However, simply applying dyes to the fabric is not enough to ensure colourfastness and long-lasting hues. This is where dye-fixing agents come into play. These specialised chemicals enhance the dyeing process, ensuring colours adhere firmly to the fibres.
In this blog, we will delve into what are dye fixing agents, exploring their significance and discovering the various types that contribute to successful and durable dyeing.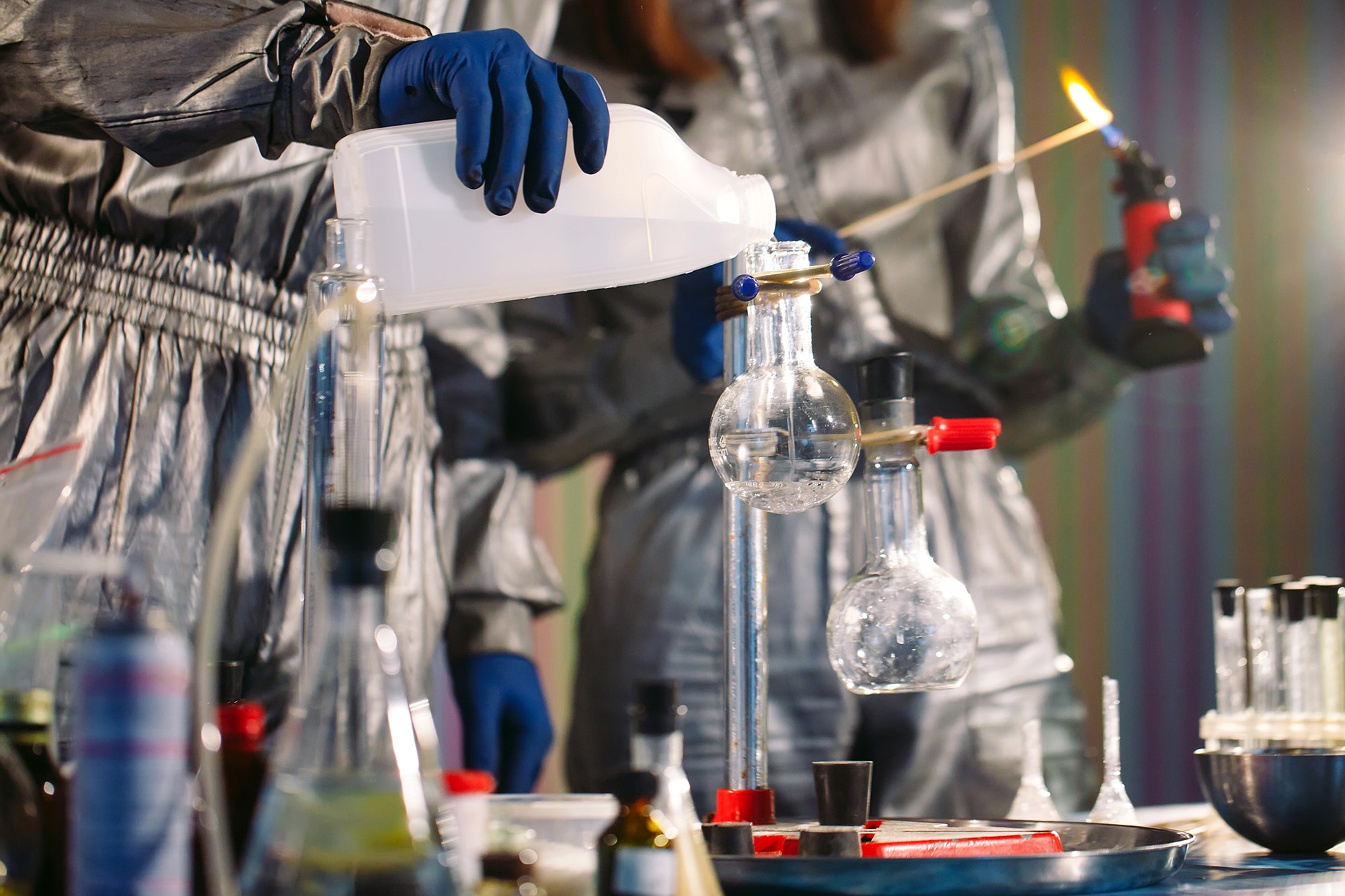 What are Dye Fixing Agents?
Dye fixing agents are chemical compounds used in the textile industry to improve the colourfastness and wash-fastness of dyes. They work by increasing the affinity between the dye molecules and the textile fibres, thus ensuring the dye's stability and resistance to fading. Dye fixing agents are crucial in achieving consistent and vibrant colours in textile products, making them an indispensable dyeing component.
Types of Dye Fixing Agents
Dye fixing agents are designed to cater to specific dye-fibre combinations and achieve desired colour fastness. Let's explore some of the most commonly used types:
Tannic Acid-Based Fixing Agents –

Tannic acid-based fixing agents are derived from natural sources such as tannin-rich plants. They form complexes with metal ions, acting as mordants that facilitate dye-fibre bonding. Tannic acid-based fixing agents are particularly effective for improving the colourfastness of natural dyes on cellulosic fibres like cotton and linen.
Metal Chelating Agents – Metal chelating agents form stable complexes with metal ions in the dye or water. These complexes prevent the metal ions from reacting with other compounds that might interfere with dye-fibre bonding. As a result, metal chelating agents enhance the overall dye fixation process and improve colour retention.
Cationic Dye Fixing Agents – Cationic dye fixing agents are widely used for dyeing synthetic fibres like polyester and nylon. They work by forming electrostatic attractions with the negatively charged dye molecules, thus increasing dye-fibre affinity and enhancing colourfastness.
Crosslinking Fixing Agents – Crosslinking fixing agents create strong covalent bonds between the dye molecules and the textile fibres. This chemical bonding ensures excellent wash-fastness and resistance to fading, making crosslinking agents popular for dyeing applications in harsh environments.
Anionic Dye Fixing Agents –

Anionic dye fixing agents are primarily used for dyeing wool and silk, which carry a net positive charge. These agents form ionic bonds with the positively charged dye molecules, ensuring effective dye fixation and vibrant colour retention.
Dye fixing agents are indispensable tools in the textile industry, ensuring the longevity and vibrancy of dyed fabrics. These specialised chemicals significantly enhance colourfastness and wash-fastness by increasing the affinity between the dyes and fibres. From tannic acid-based fixers to crosslinking agents, each type serves a unique purpose in achieving durable and appealing dyeing results.
Fineotex: Understanding and Innovating
Understanding what are dye fixing agents and their types empowers textile manufacturers and dyers to select the most suitable option for their dye-fibre combinations, leading to stunning and long-lasting textiles that delight consumers worldwide. The role of dye fixing agents will remain paramount in achieving the highest standards of colourfastness and dye stability.
FCL is a prominent producer of chemicals catering to textiles, detergents, water treatment, and other sectors. Utilising cutting-edge expertise, they craft specialised chemicals tailored to encompass every facet of the textile industry, spanning Pre-Treatment, Dyeing, Printing, and Finishing procedures.
References: