"Despite the difficult economic scenario, Fineotex continues to grow and remain resilient." – Mr. Surendrakumar Tibrewala, Chairman and Managing Director, Fineotex Chemical Limited.
The above quote, in a nutshell, sums up the buoyant ethos and work ethics at Fineotex Chemical Limited (FCL). Founded in 1979, the company today needs no introduction, having established itself as one of the most prominent players in the speciality textile chemical manufacturers on a global scale.
It is a leading manufacturer of a diverse range of over 450 speciality chemicals and enzymes for not only the textile and garment industry but also covers other sectors such as water treatment, leather, construction, paint, agrochemicals, adhesives, etc. With state-of-the-art manufacturing plants located at Navi Mumbai (India) and Selangor (Malaysia), FCL manufactures the complete range of products for pre-treatment, dyeing, printing, and finishing processes in a well-diversified business across key international textile hubs such as Brazil, Bangladesh, Germany, Indonesia, Malaysia, Singapore, Thailand, USA and Vietnam.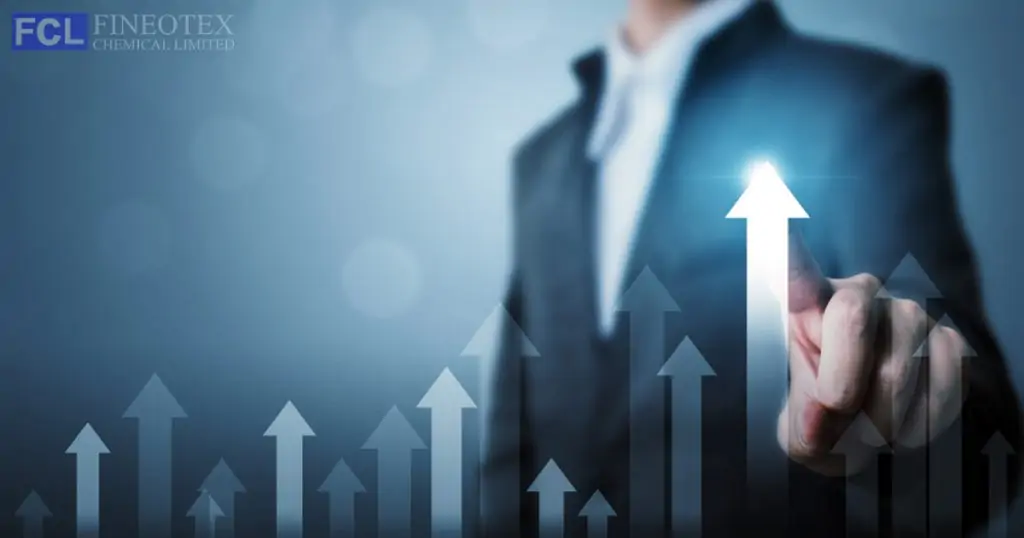 Milestones over the Decades
This professionally managed and dynamic organization has gone from strength to strength and contributed to the progress of the industry since its inception, four decades back. Some of its noteworthy achievements include: (1)
The year 2004 marked the incorporation of Fineotex as a Private Limited Company, with the name Fineotex Chemical Pvt Ltd in Maharashtra, India
In 2007, FCL received ISO 9001:2000 from JAS–ANZ Certification and went Public as Fineotex Chemical Ltd
Getting listed on the Bombay Stock Exchange in March 2011 as well as on the National Stock Exchange in January 2015 was another major achievement for the brand. In fact, Fineotex is the only textile chemical company to be listed on the stock exchanges of India and has been ranked amongst 'India's Top 1000 Companies' by the National Stock Exchange (based on market Capitalisation)
In 2011, it earned another feather in its cap by forging a joint venture with Biotex, a reputed European funded chemicals-manufacturing company, located in Malaysia
Fully dedicated to quality management, it holds all the necessary accreditations like ISO 9001:2015, ISO 14001:2004 and OHSAS 18001:2007. It received the prestigious recognition as a 'Star Export House' by the Directorate General of Foreign Trade, Ministry of Commerce and Industry, in 2015
In 2017, Fineotex was awarded the 'Fastest Growing Manufacturer Chemical Company' by Investors' Protection Fund (IPF) at the Bombay Stock Exchange (2)
It has been recognised as one of the '25 Fastest Growing Chemical Companies' by the reputed 'The CEO Magazine' in 2018 (3)
Over the years, Fineotex has gained credibility by adhering to its commitments and accredited with the SA 8000 (Social Accountability Management System) certification for exhibiting efficiency, ethical working and maintaining socially acceptable practices in the workplace
Fineotex is proud to be ZDHC (Zero Discharge Hazardous Chemicals) Gateway certified owing to their responsible chemical management, and a registered nominated supplier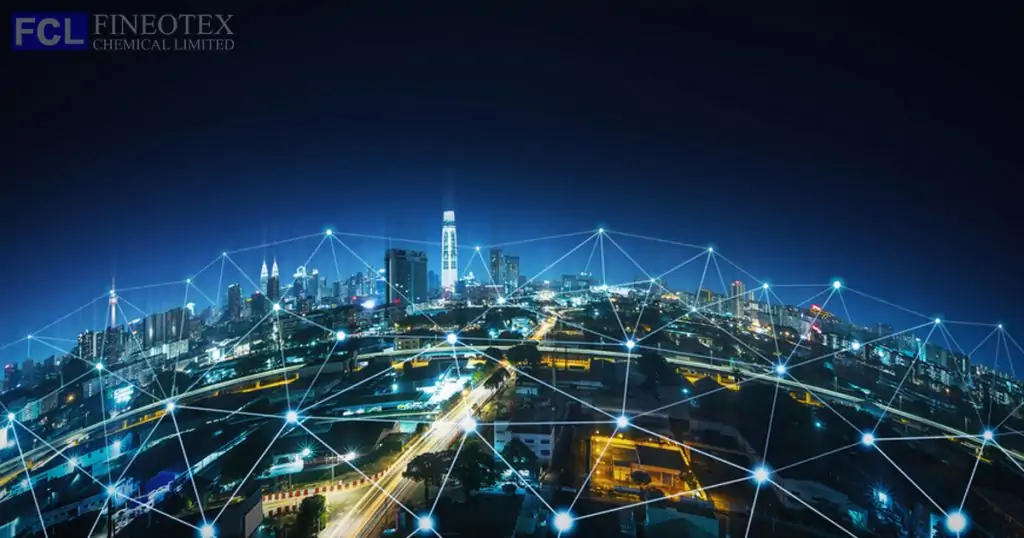 The Catalyst for 'today and tomorrow'
A strong advocate of sustainable practices, Fineotex continues to emphasise the environment, health, safety, innovation and ecological parameters. With innovation and path-breaking R&D at its core, the Company's production capacity has grown by 43,000 MT per annum approximately. Over the last decade, the company has consistently delivered more than 20% CAGR growth from FY20 – FY23E. (4) Even during the pandemic-stricken times in 2020-21, the company has registered a phenomenal growth of 211%. It has also added several markets to its portfolio, currently exporting to 60 countries and having over 100+ dealers globally.
The company aspires to leverage industry insights and long-standing customer relationships with Biotex's high-end product expertise and regional positioning to successfully serve global customers. Nurturing its recent entry into the evolving synergistic segments such as home care, hygiene and drilling specialities, while continuing to fortify its core textile chemicals business, as part of its development agenda. (5) The strong in-house development capabilities are expected to further bolster FCL's market shares across existing and new shareholders in both the National and International markets.
For more information, visit www.fineotex.com