By Ms. Aarti Jhunjhunwala, Executive Director, Fineotex Chemical Limited.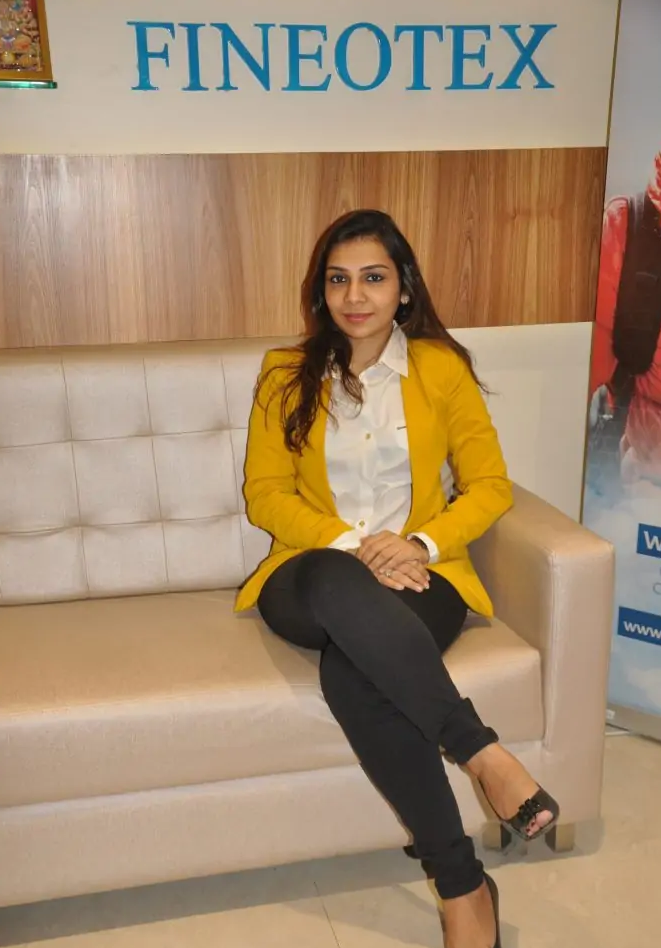 The Indian chemicals market is valued at approximately US$ 200 billion in 2019. Specialty chemicals are derivatives of basic chemicals that are manufactured for specific end-use solutions. These chemicals are typically low-volume and high-value products which are sold based on their quality or utility, rather than composition. The primary purpose of these chemicals is to provide a specific attribute to the end-product.
The basic chemicals, also known as commodity chemicals or bulk chemicals, accounts to majority share of 56% In India. The specialty chemicals industry is driven by both domestic consumption as well as exports. Currently, China accounts for approximately 17% to 18% of the world's exportable specialty chemicals, whereas India accounts for only 1% to 2%, indicating that India has an immense scope of improvement and widespread opportunity in this sector. It is anticipated that the industry will be the next excessive export pillar for India.
Overall, the specialty chemicals industry is likely to continue to perform well in the near to medium term and is predicted to capitalize on the 'Make in India' initiative to assume leadership position globally.
Shifting Landscape from China to India
Due to the recent pandemic, global firms are looking to shift from China to India. This trend is anticipated to benefit India significantly. In addition, the tightening of environment norms in China since January 2015 has led to increase in operating costs, closure and relocation of manufacturing facilities. Rising labor cost in the country has further impacted the dominance its dominance in the sector. A combination of all these factors has resulted in creating an opportunity for India. To capitalize on this opportunity, the Government of India has undertaken various policy interventions to attract companies looking to shift their manufacturing base to India in the post COVID-19 scenario.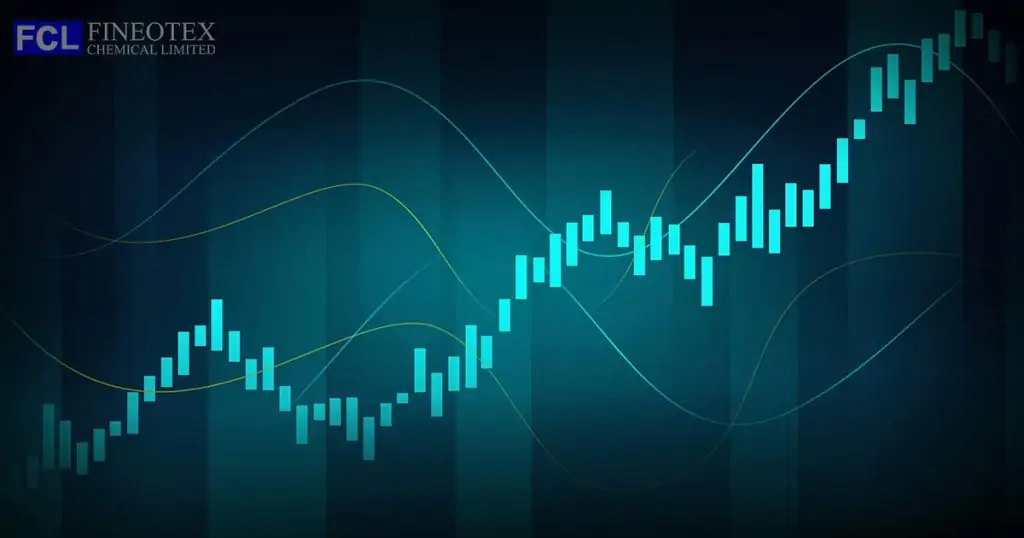 Due to its strategic geographic location, India has many advantages when compared to China in terms of becoming hub for specialty chemical manufacture. Apart from the low cost of labor, India offers lower operating costs, competitive infrastructure, special economic zones (SEZs) that offer duty free exports among other benefits, incentives to boost domestic manufacturing, and business-friendly policies. Furthermore, China's situation is worsened by the trade war with the United States of America (USA), however India has very good relationship with the USA. Also. India's improving rank in the 'Ease of Doing Business' index has also helped attract global attention and consider it as an alternate manufacturing destination.
One other trend which has gained dominance post pandemic is 'China plus one offshore strategy'. Several global players are adopting this strategy and shifting capacities to cost efficient markets with strong technology capabilities, such as, India. Recently Japan also announced to offer incentives to companies shifting base from China to India further highlights that companies are focusing on reducing dependence on China and develop local supply chains. This trend is beneficial for India as it will not only increase manufacturing capability in the Country but will also enable joint ventures and technology transfers. Furthermore, the creation of job due to this shift is seen as other major benefit to address the socio -economic situation of the Country. Also, the powering trend of de-risking of input procurement from China by global chemical leaders offers great export as well as domestic sales opportunity for Indian specialty chemical industry.
Innovation, Sustainability and Environmental Impact
Over the past few years, sustainability has become a key theme across the industries and even more predominant in the chemical industry. Indian chemical companies are investing in innovative solutions, focusing on issues such as water, environmental impact, raw materials, safety over lifecycle and energy use. Today, India is second largest exporter of textiles globally. The demand for textile chemicals has risen driven by huge production of apparels. Growth in demand for home furnishing, floor coverings and technical textile has provided further impetus to the sector. Textile chemicals are anticipated to record 2019 to 2024F CAGR of around 5%. This growth will be driven by increasing demand for finishing chemicals that allow a variety of beneficial properties, such as, anti-microbial properties, wrinkle-free properties, and stain-resistance.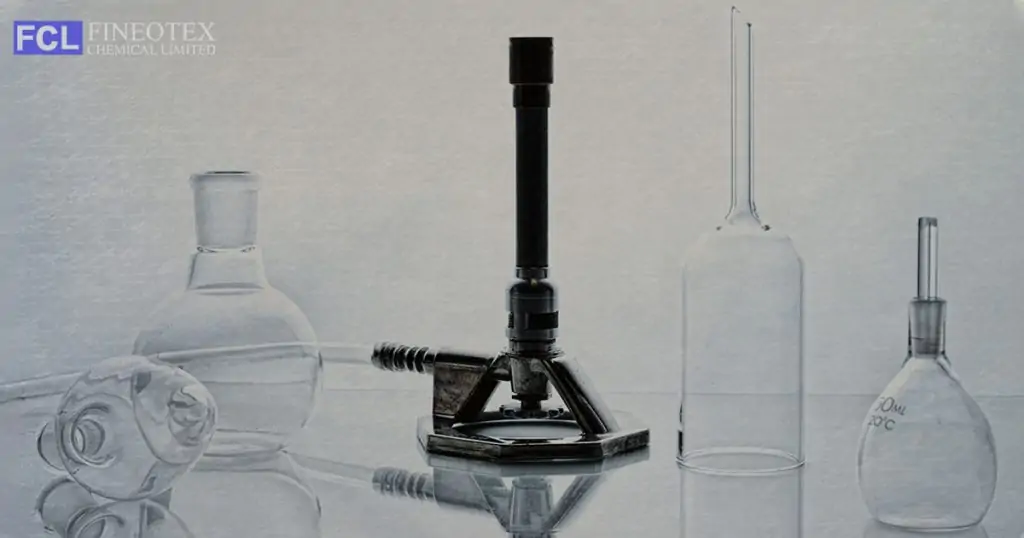 Specialty chemicals today, are the 'In thing' in today's Textile Industry. Earlier people were used to fewer basic chemicals and softening agents e.g., reactive softeners and polyethylene to make outer softness. Then came silicone emulsions and finally it got replaced in 70s by amino silicones that imparts suppleness to any fabric. Post that, use of cotton, polyester, silk, wool, linen, jute, and various other fiber both natural and man-made made choice of selection according to affordability and conditions prevalent depending on the geography and weather conditions. The technological advancement in the sector led to new global trends and people's modern outlook and views which opened many vistas for specialty chemical manufacturers. Another example of the technological advancement in textile industry driven by specialty chemical is technical fibers that allows a fabric to have airflow and does not heat or water penetrate.
In addition, global companies prefer to partner with companies that have strict adherence to environment, social and governance (ESG) norms. The companies with global ESG related certifications are an advantage compared to other players. ESG has not only taken front seat in terms of customer preferences but is a key theme across investor community as well which is important for the companies to access capital to fund future growth.
Conclusion
At present, India is witnessing increasing demand for wide range of cosmetic chemicals, health care products and hygiene products that use specialty chemicals, polymers and oleo chemicals. This segment is likely to outperform other segments. The primary drivers for home care segment will be growth in household and industrial and institutional cleaner's market. Growing consumption of environmentally friendly products will also contribute to the growth. The growth on personal care segment will be driven by emerging markets in the Asia-Pacific region, particularly China and India, which are expected to grow at a CAGR of more than 10%. United States and Europe are expected to grow at approximately 4% primarily driven by the shift towards natural active ingredients. Some of the other sectors that will drive growth for speciality chemicals include agrochemicals, pharma, paints, construction and water treatment.